Chris Broussard: Russell Westbrook Trade Was a 'Panic Move' By the Rockets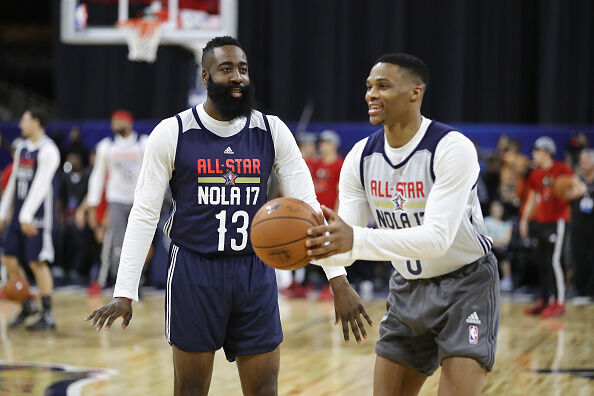 Chris Broussard:

"A lot of executives and scouts all like the trade for Houston. They're bringing up how Houston is going to be able to play faster with Russell Westbrook and are bringing up the relationship between Westbrook and James Harden… I'm not buying it though. This is a HAIL MARY from the Houston Rockets… They panicked for no reason. They very well may have been the second-best team in the NBA the last two seasons. Can they win a title? NO. This is a lot different than them playing 7 years ago on the Thunder."
Listen to NBA Insider and co-host of The Odd Couple Chris Broussard join The Herd to explain why he thinks the Houston Rockets panicked in acquiring superstar point guard Russell Westbrook in a trade with the Thunder that sent Chris Paul to Oklahoma City.
Broussard called the trade a 'panic move' and despite the belief that James Harden and Westbrook could coexist with one another given their close friendship and past as teammates in OKC, Broussard says both guys were very DIFFERENT players back then, and also says the league has a much different brand of basketball than the early 2010's.
Broussard explains to Colin Cowherd why Rockets GM Daryl Morey should have sat Harden and CP3 down and quelled the sour situation between the two before making a massive blockbuster trade.
Check out the video segment below as Chris says he doesn't get why a team who has been the second best team in the NBA the last two years would just give up on their previously successful plan that just needed Golden State to go away (and did).

The Herd with Colin Cowherd
Want to know more about The Herd with Colin Cowherd? Get their official bio, social pages & articles on FOX Sports Radio!
Read more