Doug Gottlieb Says Zion Williamson Has to Lose Weight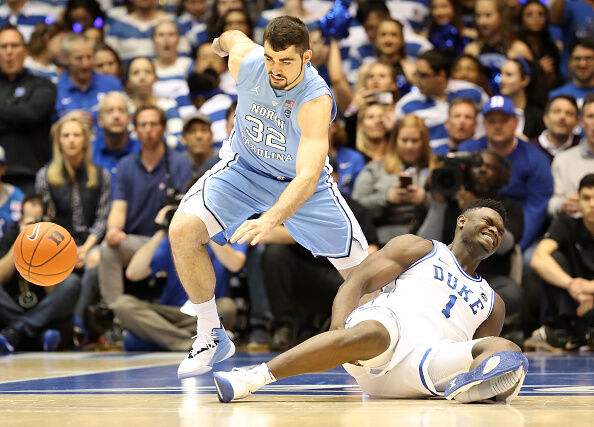 Doug Gottlieb:

"The thing I was told about Zion Williamson by people in the Summer League is 1: His body is either going to be the limiting factor or the reason he succeeds, and 2: People are now looking at him going 'Man, he's a lot smaller than I thought.' He's 6'5, 3/4 barefoot. He has a chance to be a tremendous small-ball five, but small-ball fives also have to cover Anthony Davis when they go small. There are some limitations to his size. He better buy a million dollars a year 'body guy' to follow him around and keep him in shape, because he HAS to lose weight, otherwise he runs the risk of those premature injuries."
Listen to Doug Gottlieb join The Herd to discuss why Zion Williamson's body will forever determine whether or not continues down his immaculate projection of one of the game's biggest superstars or one that derails into the same fate as other players like Greg Oden, Andrew Bynum, or Joel Embiid.
Zion is one of the most celebrated phenoms in sport history coming out of high school, but Gottlieb says his unusual size of 6'5, 280-pounds presents an extremely daunting task for his New Orleans Pelicans to keep the rookie healthy.
Check out the audio below as Gottlieb explains to Colin Cowherd why Zion and the Pelicans better go the LeBron James route of paying an exorbitant amount of money to keep Zion in shape, or risk his body breaking down as he grows into a man's body.

The Herd with Colin Cowherd
Want to know more about The Herd with Colin Cowherd? Get their official bio, social pages & articles on FOX Sports Radio!
Read more