Russell Westbrook Better Stay Out of James Harden's Way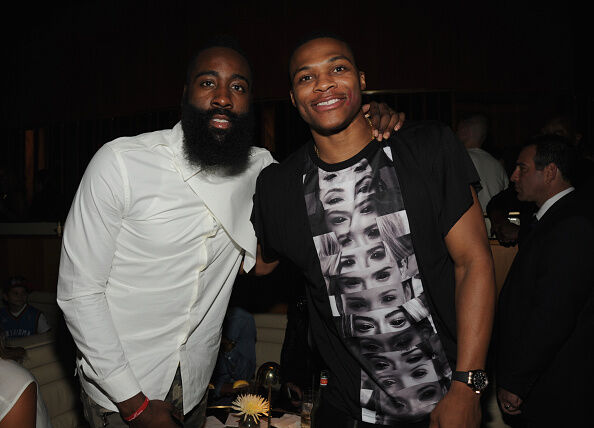 Colin Cowherd:

"James Harden is going to control the ball because he's the better player, averages 35 a game, and this is HIS city, HIS team, HIS offense, and HIS franchise, and he's not changing nor should he. If you're the best in the world at something and you have a rigid personality, you will NOT get flexible. You're basically asking Russell Westbrook to play another position… I like to acquire talented players but I don't see it working. Find rigid people, give them $150 million and they don't get less rigid even if they're playing with their friends."
Colin Cowherd explains why he doesn't think James Harden and Russell Westbrook are going to work in the revamped Houston Rockets backcourt after the team shockingly swapped Chris Paul for Westbrook late last week.
Colin alluded to a comment 'Inside the NBA' host Charles Barkley made that recommended the Rockets try and make Westbrook the team's shooting guard.
Colin thinks this is an impossible proposition, despite Westbrook and Harden's close friendship and their past as successful teammates.
Check out the audio below as Cowherd details why you can't just expect two of the game's highest paid players to change their games at age 30, as Colin discusses how Westbrook better fall in line with a Rockets offense that previously featured Harden as the most high volume player in NBA history in terms of usage rate.

The Herd with Colin Cowherd
Want to know more about The Herd with Colin Cowherd? Get their official bio, social pages & articles on FOX Sports Radio!
Read more